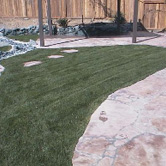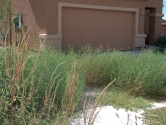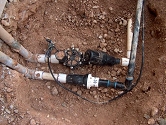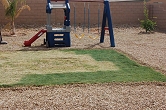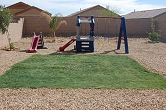 All services are available: Monthly - Bi-Weekly - As Needed

Weed Removal
We will manually remove your weeds using hula hoes, shovels, and rakes. Regular maintenance visits will keep them under control.


Lawn Mowing
Have a lawn that needs mowing? We can come by for weekly or bi-weekly cuts.


Tree and Shrub Trimming
We trim trees up to 16' tall. Shrubs are trimmed and shaped to give your property a well kept appearance.


General Clean-ups
Yard Details can provide a general clean-up of your property that might include: Mowing, trimming, weed removal, raking, debris pick-up, and removal from property.


Irrigation System Repairs
We can repair most irrigation system leaks. Freeze damage, animal chewing damage, valve replacement, setting timers, and wrapping exposed pipes during colder months are all services offered by Yard Details.


Raking
After pruning or trimming, we completely rake your property. This not only cleans up loose debris, but also gives your yard that manicured look.


Debris Removal & Hauling
Removal of yard debris is included with any trimming or clean-up service. We can also haul away any other junk that might be laying around the yard.


Sweep & Blow Property
After we are done working on your property we completely blow or sweep all walks, driveway, and gravel.


Grass Painting
Do you have trouble getting your yard to look green? Well....how about a fresh coat of Green Paint? That's right! Yard Details will stop by and "paint" your lawn a nice healthy green. We apply a special turf colorant that's been used for years in the maintenance of sports fields across the country. Just call us for more details.


Pet Waste Pick-up
Have a dog? Yard Details will come by once or twice per week, or we can scoop your yard as a part of your scheduled yard maintenance service. One time only cleanings are also available.